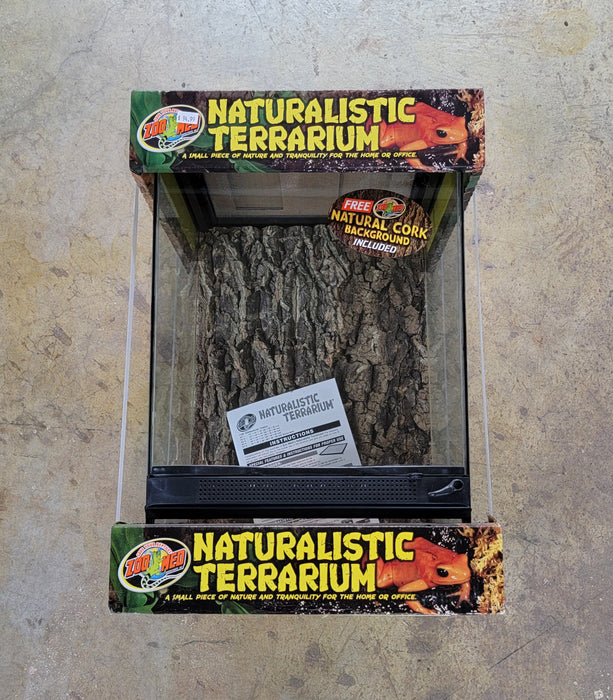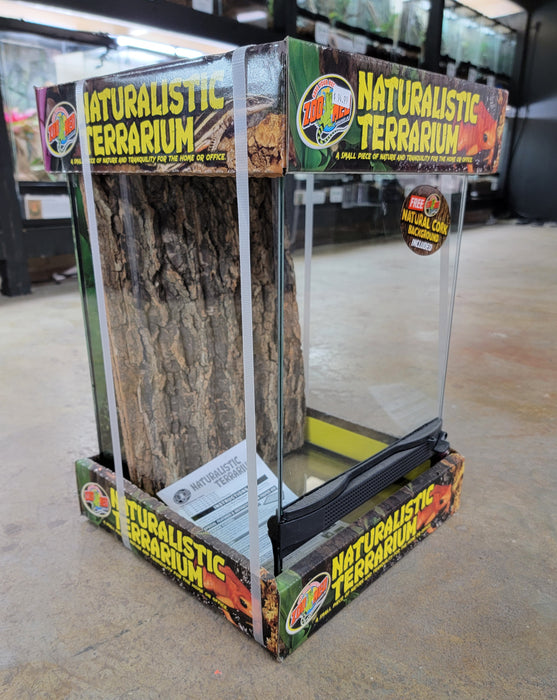 Zoo Med Terrarium (12x12x18 in) - STORE PICKUP ONLY
THIS ITEM WILL NOT SHIP. IF YOU ORDER IT AND ARE NOT PICKING UP, THE REST OF YOUR ORDER, MINUS THIS ITEM, WILL SHIP.
A small piece of nature and tranquility for your home or office.
Exclusive Features:
Full Front glass opening door with snap closure.
Stainless Steel screen top that will not corrode and accommodates a dome clamp lamp fixture or the optional Light Bar.
Special screen top keeps feeder insects in while allowing greater UVA and UVB penetration throughout the terrarium.
Lockable door for safety and security (lock not included).
Front and top ventilation for natural air flow inside terrarium.


DIMENSIONS (Length x Width x Height) 
12x12x18 inches