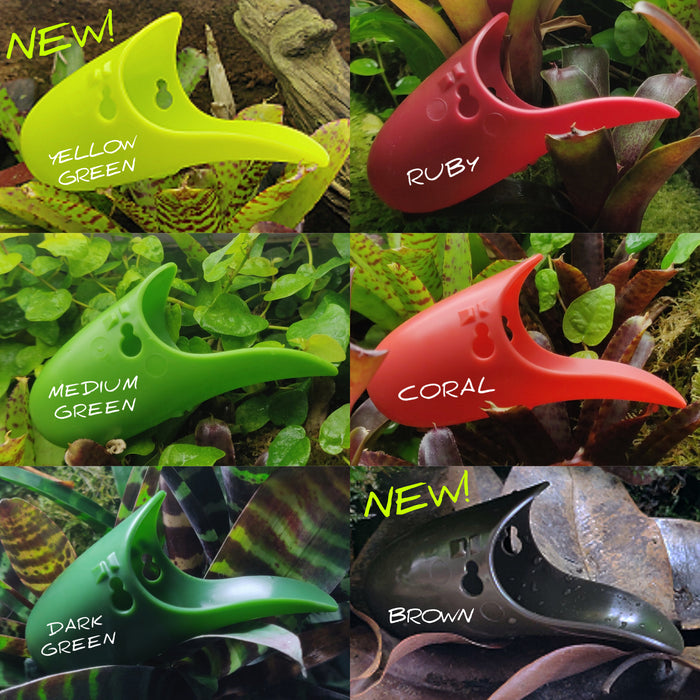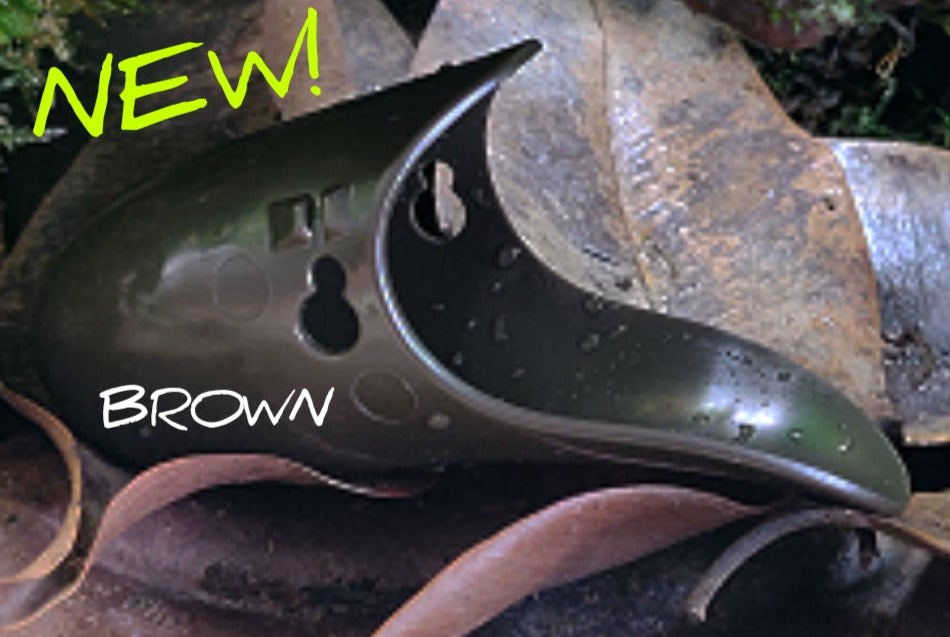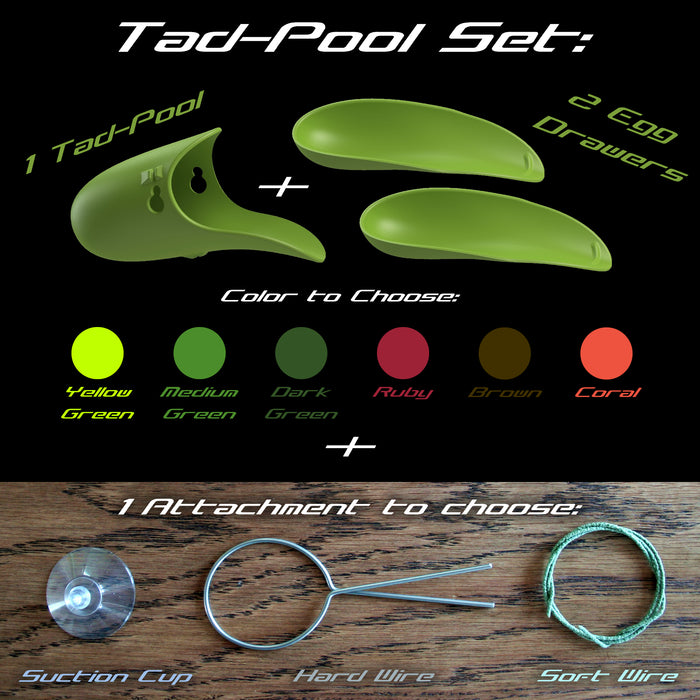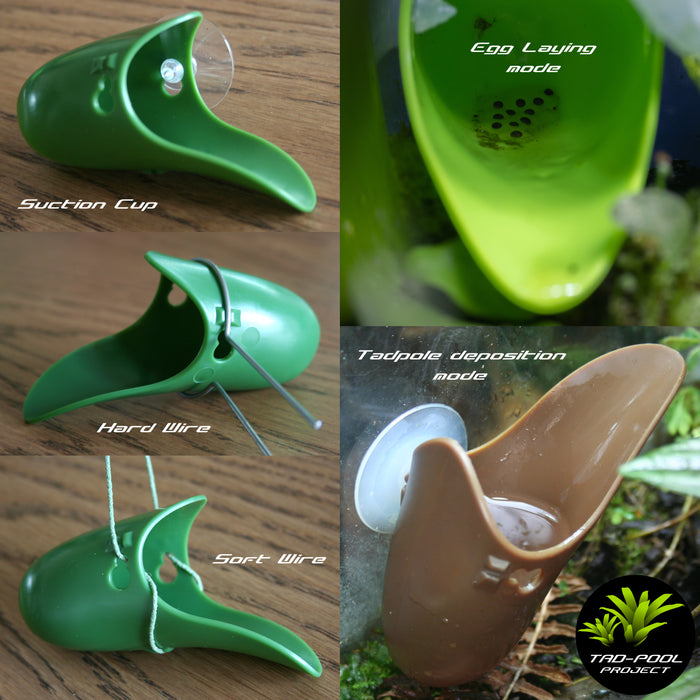 Tad Pools are an incredible product made from injection-molded plastic. They are smooth, which can promote breeding. These come in many colors, this one is brown. Brown Tad-Pools are best used in the leaf litter layer, or between leaves and wood products. They come with inserts that can be used if you are pulling eggs, or simply leave the inserts out if you are not intending on pulling eggs (some Ranitomeya and Oophaga). Recommended for Ranitomeya, Epipedobates, Oophaga, and other small frogs.
Tad Pools come with several attachment types such as soft wires, suction cups, and hard wires.

Soft wires are ideal for attaching to your hardscape or branches and are flexible, allowing for adaptability.
Hard wires are ideal for attaching to your hardscape, especially foam, and propping up in harder substrates, or soft wood.
Suction cups are ideal for glass or acrylic attachments.
We are hoping to offer additional attachments in the future!