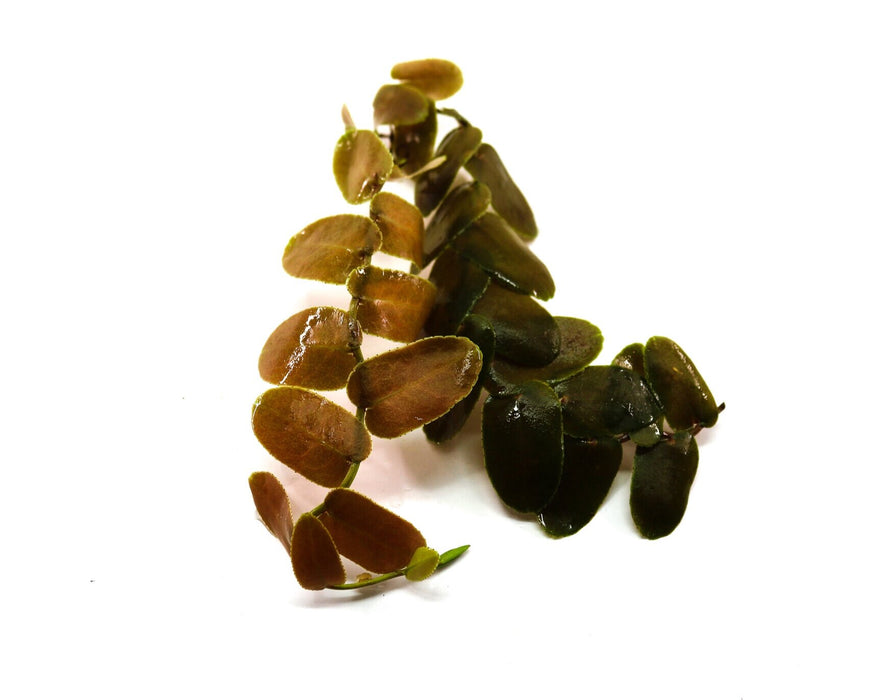 Marcgravia sp. Dark Brown
Marcgravia Dark Brown is a wonderful species that has dark brown leaves that can have a lime green rim. The leaves stay around an inch. These are shingling vines, which adhere themselves to most backgrounds and display high levels of phototropism. Marcgravia typically do not prefer to have water standing on their leaves for long periods of time. This is a must-have plant in any Marcgravia collection. Most Marcgravia propagate well under moderate light (avoid high light) on moist, but not wet, sphagnum moss. We lay all of our species down flat to root. Rooting varies upon species and environmental parameters. We do not recommend moving the Marcgravia after placing to root.
All of our cuttings have adventitious, aerial roots. Our rooted specimens will have at least a few active roots and will be established plants. Our plants are grown in high humidity in terrariums and greenhouses, therefore may need acclimation to the average home humidity / environment. Please contact us for acclimation information if you are not planning to use this plant in a terrarium, greenhouse, or humid room.