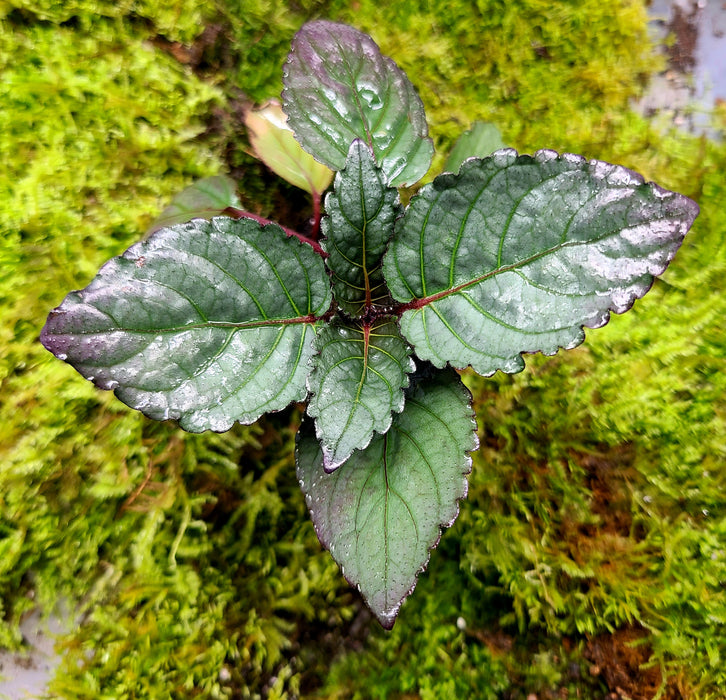 Hemigraphis alternata - Silver Queen
Hemigraphis alternata is known as the waffle plant. This cultivar is exciting and has silvery leaves, and is still relatively uncommon! These plants are fast growing and can work as a flowering, structural plant as it matures. It is much sturdier than the "purple waffle plant" that most people are accustomed to.

All of our cuttings have adventitious, aerial roots. Our rooted specimens will have at least a few active roots and will be established plants. Our plants are grown in high humidity in terrariums and greenhouses, therefore may need acclimation to the average home humidity / environment. Please contact us for acclimation information if you are not planning to use this plant in a terrarium, greenhouse, or humid room.