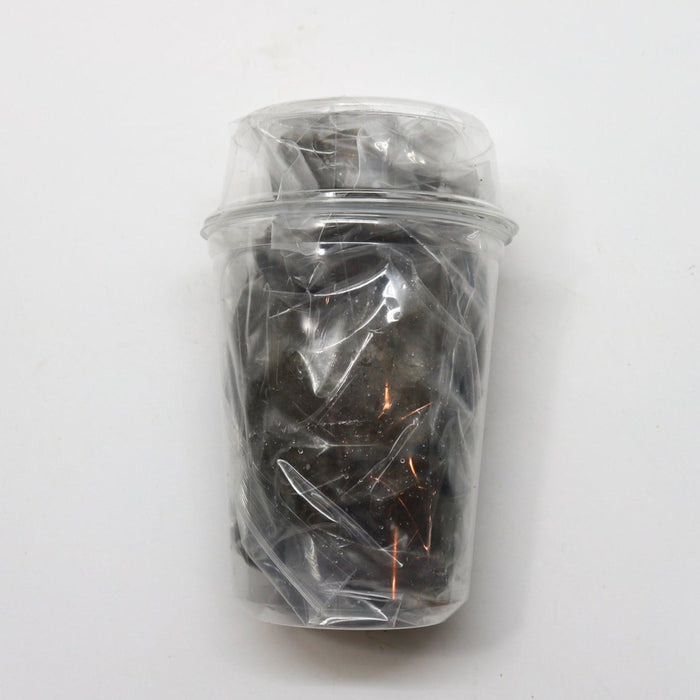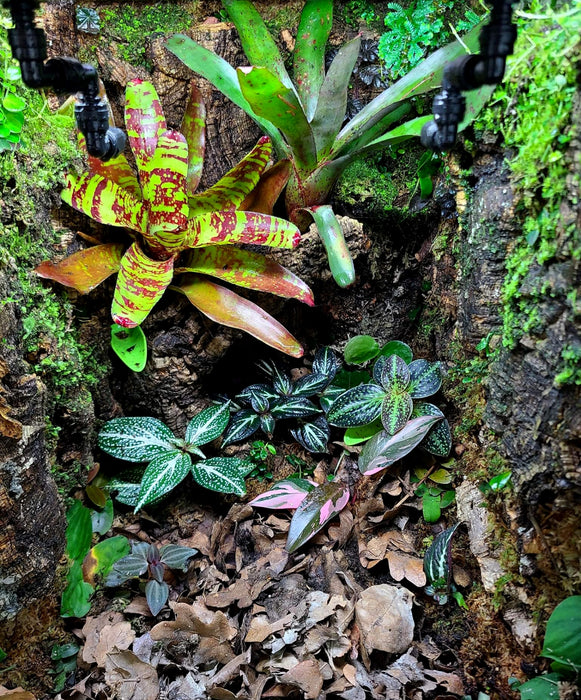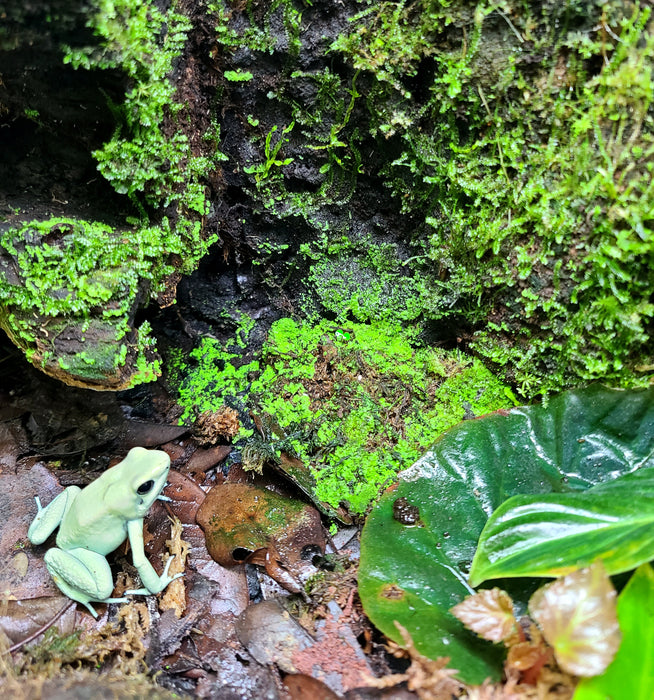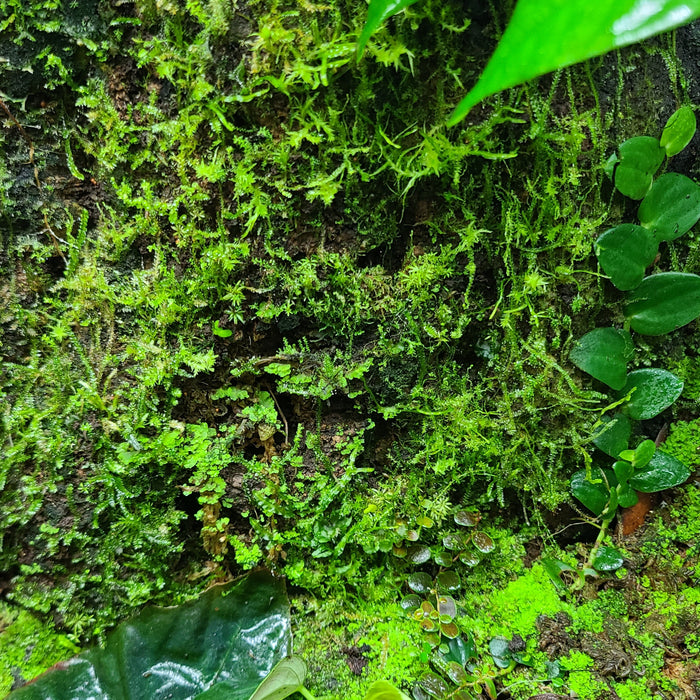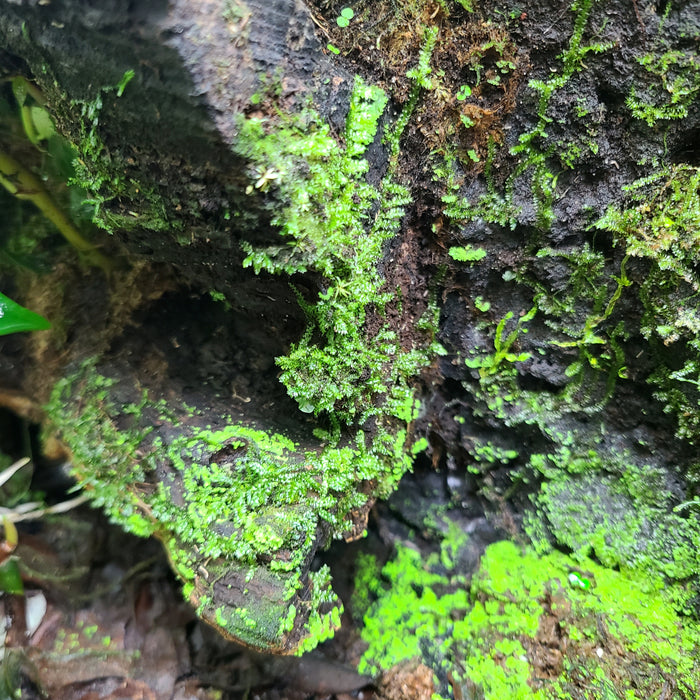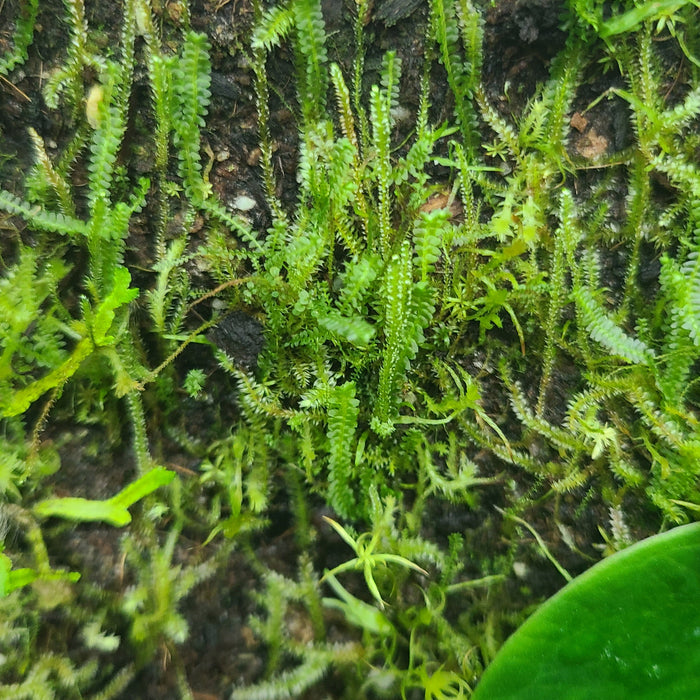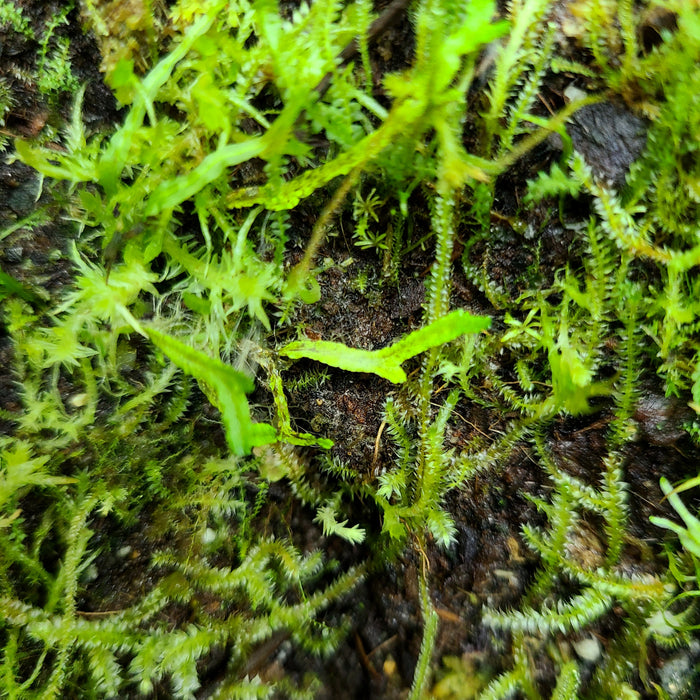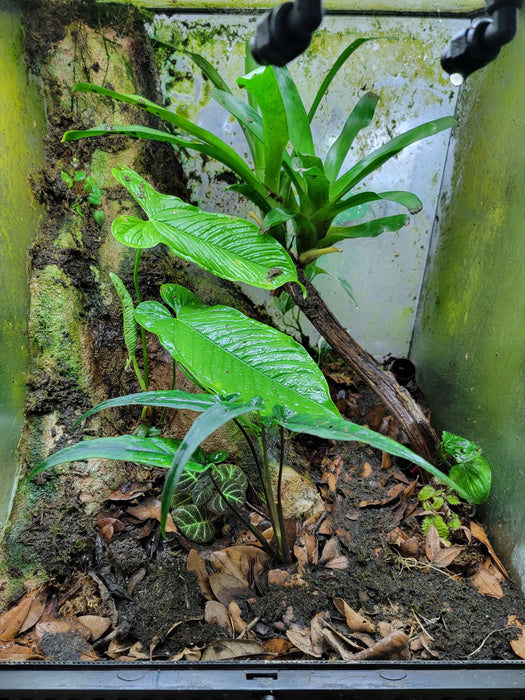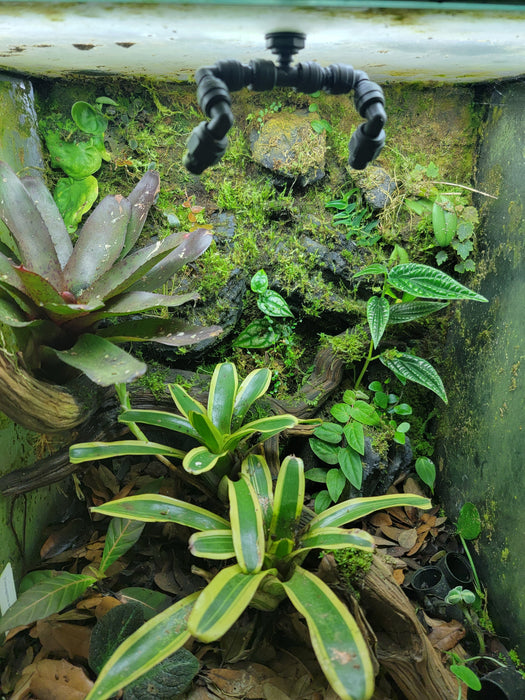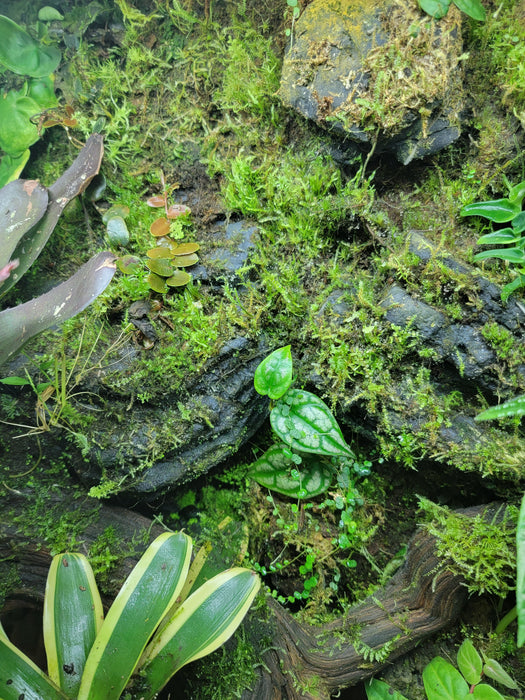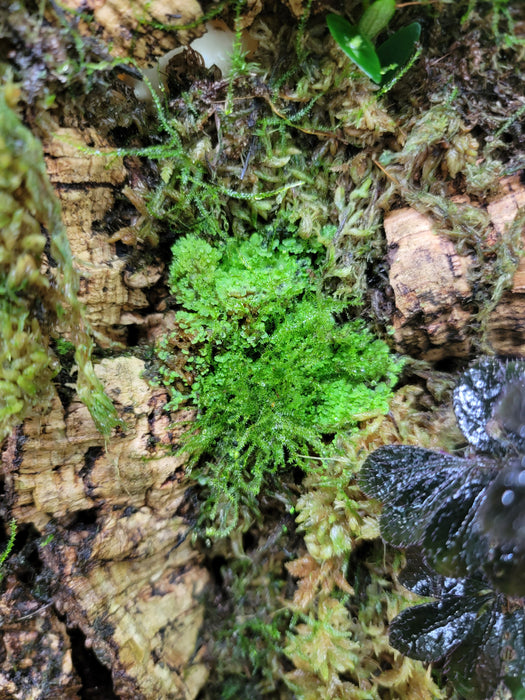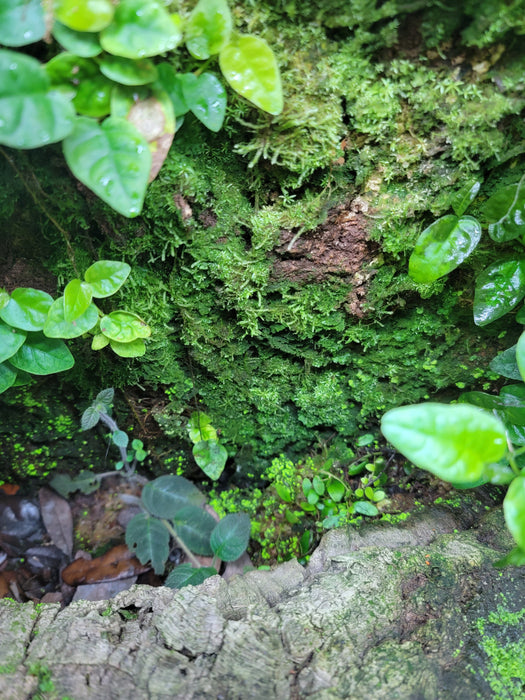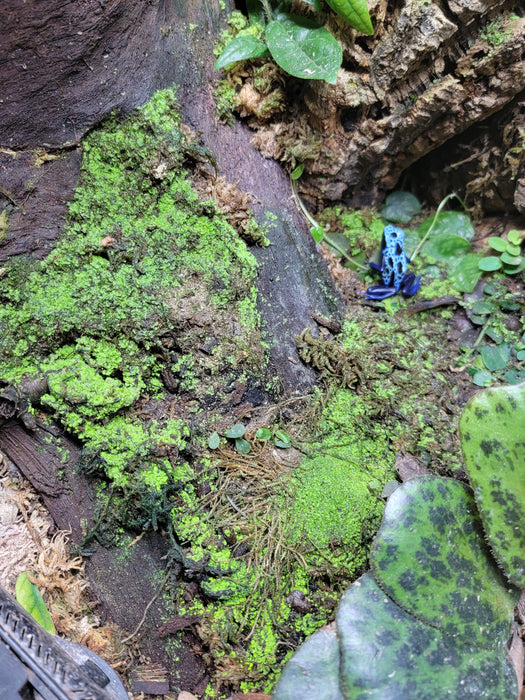 This premium moss mix is a mixture of temperate and tropical mosses (mostly from tissue culture), fern spores, liverworts, and various small plant seeds. Moss mix is brown to black in color with green flecking, and may have an odor to it. This is completely normal and safe, but in this instance you will want to wear gloves as the smell sticks to hands.  Please refer to our moss mix caresheet under the information tab > product-specific information. This mix contains over 16 different mosses, 1-3 types of small-species fern spores, Marcgravia slices, pieces of tropical plant stems, liverworts, aquatic plants and mosses such as crystalworts, and any other small seed bearing plants we have on hand. Use within 24 hours of receiving. View our moss mix care sheet for more information. You will want to "fling" the moss mix onto moist wood, moist backgrounds, leaf litter, etc. It can take anywhere between 1-2 weeks to start showing growth, about a month to two months for primary growth, and about 6 months for full growth. You can also propagate this moss on a moist bed of processed Sphagnum moss under LED lights. Please contact us for videos on usage and any questions. We are also aware that the price may seem high, but we guarantee the effectiveness of our mix. I (Alex) manufacture each moss mix by hand, taking about 20-30 minutes for each unit. You are guaranteed a premium product, and we look forward to seeing your enclosures green up!
WE NOW OFFER SIZES BY ENCLOSURE:
12X12 / 12X12X18 / 10 GAL AQUARIUM
18X18 / 18X18X24 / 20-30 GAL AQUARIUM
36X18 / 36X36 EXOTERRA / 55-75 GAL AQUARIUM
Picture 1: The 18 X 18 portion cup
Picture 2: Moss mix 1.5 months grown in on a new enclosure 
Picture 3: Mosses, Liverworts, Ferns
Picture 4: One of our Mint terribilis posing in front of a 7 month grown in moss-scape. 
Picture 5: Close up on wall. 7 months growth.
Picture 6: Close up on Malaysian driftwood.
Picture 7: Close up of Semi Aquatic moss sp. 
Picture 8: Small liverwort forming. 
Picture 9: An enclosure just set up.
Picture 10: An enclosure with 4 months of growth.
Picture 11: An enclosure with 4 months of growth.
Picture 12: Liverwort forming