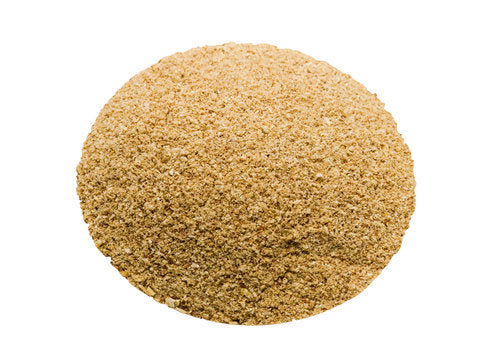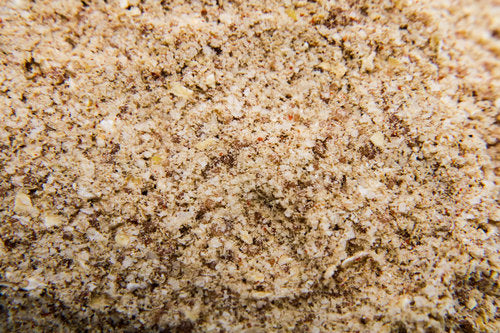 FrogDaddy Premium Fruit Fly Media (D. melanogaster)
FrogDaddy Fruit Fly Media is a premium, high-yield mix of all natural ingredients using our signature cinnamon crumble (made from scratch!). Check out our full ingredient panel below.
THIS MEDIA IS OPTIMIZED FOR DROSOPHILA MELANOGASTER, NOT HYDEI. We only feed Drosophila melanogaster flies at FrogDaddy, even to our largest frogs, and we have over 2000 individuals. Why do we only sell D. melanogaster and melanogaster optimized media? Here are a few reasons:
1. Higher, faster yields. Hydei can take twice as long to reproduce. 
2. Melanogaster outcompete mite cycle, hydei reproduce too slowly to do this, so you can never beat mites. 
3. Eaten by all dart frogs, regardless of size. 
4. Apterous melanogaster (wingless, not flightless), cannot covert to flying, like hydei and flightless can. No messy kitchens and annoying fliers!
YOU MUST USE 1/3 CUP MEDIA TO 1/2 CUP WATER. LET SIT FOR 5-10 MIN TO SOLIDIFY. 
If media is still dry when mixture is agitated, add more water.
4 sizes:
10 culture bag
20 culture bag
40 culture bag
120 culture BULK - ships in 12x12x12 / 15-18 lbs
240 culture BULK - ships in 16x12x8 / 30 lbs (surcharges may apply)
480 culture BULK - ships in 18x16x12 / 60 lbs (surcharges may apply)
Great for culturing D. melanogaster flies. For D. hydei, you will want to add a tablespoon of brewer's yeast per culture, as well as some type of protein derivative. 
Has a sweet, baked goods smell. We guarantee the best smelling cultures or your money back.
See our Fruit Fly Care sheet in our Product-Specific Information section under the Information tab for full usage.
YOU MUST USE 1/3 CUP MEDIA TO 1/2 CUP WATER. LET SIT FOR 5-10 MIN TO SOLIDIFY. FAILURE TO FOLLOW INSTRUCTIONS CAN RESULT IN CULTURE FAILURE. You must use wood excelsior with our media. Coffee filters can result in culture failure. 
MAKE SURE YOU ARE ADDING AT LEAST 75-100 FLIES TO START NEW CULTURES.
MEDIA OPTIMIZED FOR HIGH HUMIDITY ENVIRONMENTS. IF YOU ARE HAVING TROUBLE, PLACE CULTURES INSIDE A MEDIUM TO LARGE STERILITE TOTE WITH 1/2 IN OF WATER + 1TBSP BLEACH + 1 TBSP DISHSOAP FOR OPTIMAL RESULTS. PLASTIC TOTE SHOULD NOT NEED TO BE AIR TIGHT, AND YOU SHOULD NOT NEED TO DO THIS UNLESS IT IS WINTER, OR YOU LIVE IN THE DESERT.
Ingredients: Potato flakes, oatmeal, brewer's yeast, non-fat dry milk, whole milk powder, cinnamon crumble (organic cane sugar, wheat flour, cinnamon oil, cinnamon, cane syrup, margarine, salt, dextrose, sucrose), light brown sugar, walnuts, cocoa powder (pure), paprika, coconut oil, cinnamon, Repashy SuperPig, methylparaben.