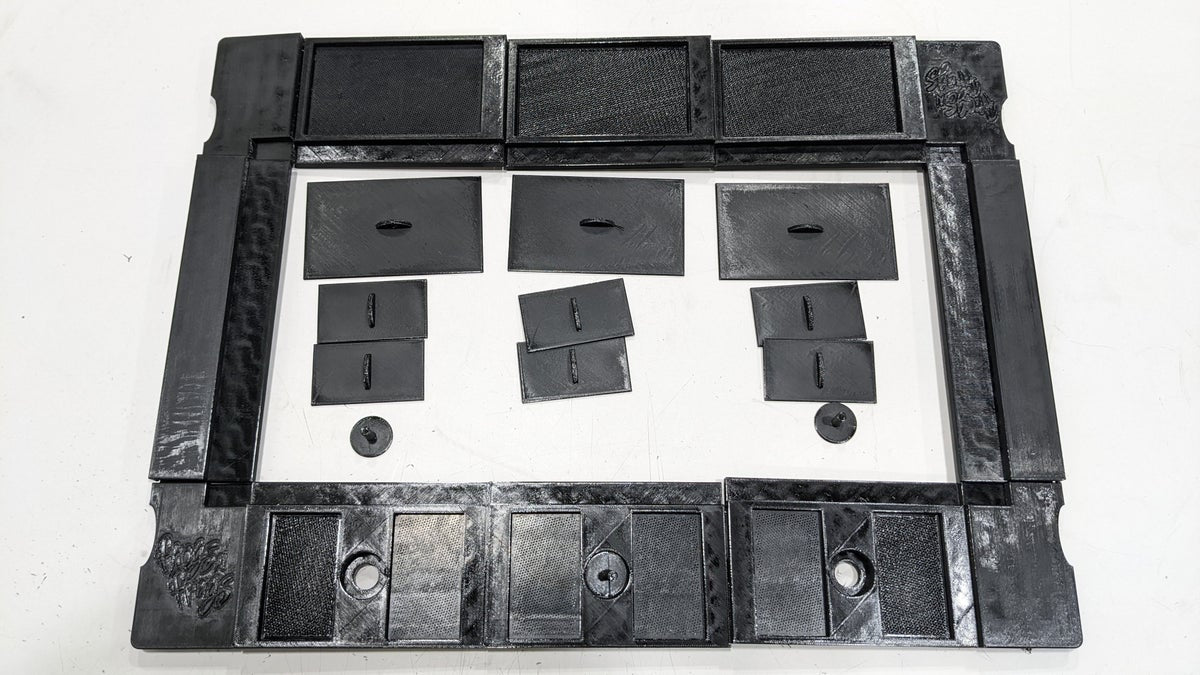 24" x 18" Replacement 3D PRINTED LID
Manufactured by Frogs N Frags.
This lid was designed to fit Exo Terra and Zoomed* 24" x 18" vivarium (24x18 is the "base - i.e. length x width). They have ports for Misting holes as well as an extra for a fan like the ones from Frog Cube. 3D printed vents and "punch-through" mist king hole caps are included and embedded within the lid. Vent covers are included separately. The model pictured does not have vents embedded, rest assured the ones you order have this pre-installed.
*Zoomed vivarium will require you to cut the tabs on the inside of the frame.
**Glass is not included** The glass can be purchased at a local hardware store. Links below to what you'll need.
***Designs are always looking to be updated so they may not look exactly like the photos.
Glass size 20"x10":
Link to glass: https://www.homedepot.com/p/16-in-x-20-in-x-3-32-in-Clear-Glass-91620/300068362 ((Will need to be cut down to 20"x10"))