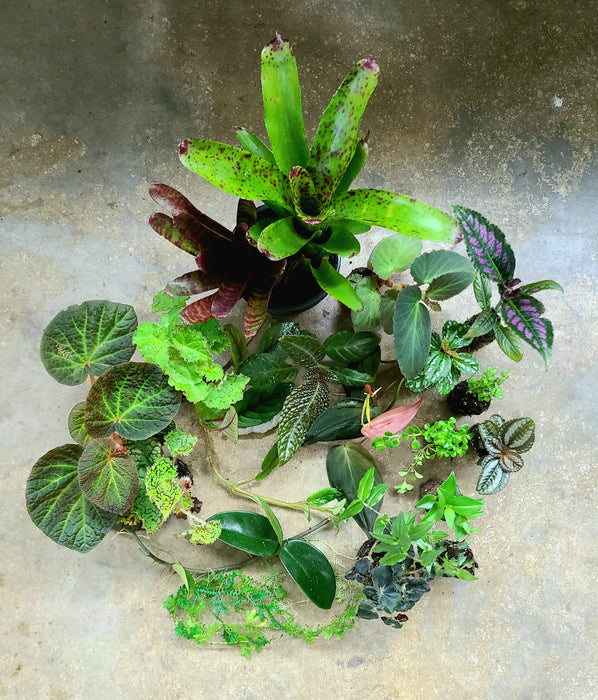 Plant Package - 30-40 gallon / 24 x 24
30-40 gallon / 24 x 24 / 18 x 36 Plant Package is the perfect plant package for a large-sized enclosure. The types of plants to be included will fill the tank and provide variety and eye appeal. At a minimum, you will receive 14 plants. Photo is just an example of what could be in the package, but your package may contain none of these. We like to spice it up!
This package will have the following:
5-6 Vining plants

1-2 Bromeliads

7-8 Foliage plants

0-1 Fern

…and a chance to contain a rare cutting(s).*

This package will not come with ID unless personally requested**
*determined by: total order value + customer profile total spent + total donated to conservation (if applicable).