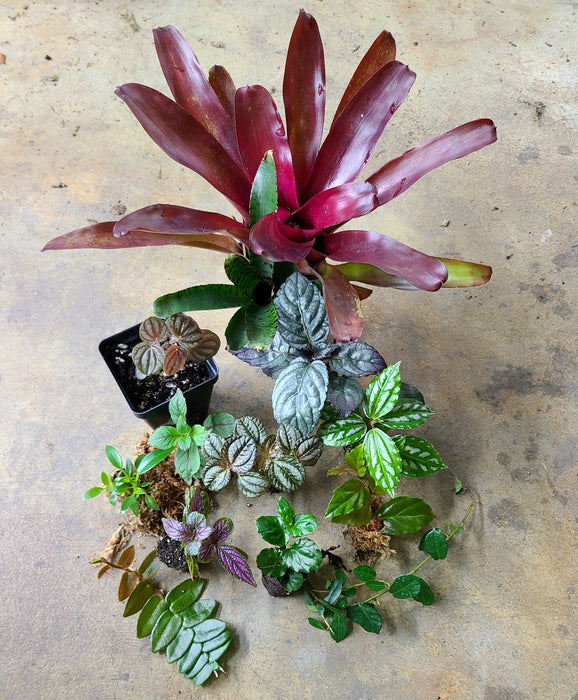 Plant Package - 10 Gallon / 12 x 12 x 18 - BEST SELLER!
Package picture is an actual package we sent out but is only a representation of what you could / may receive.
This 10 gallon / 12 x 12 x 18 is the perfect plant package for a small enclosure. The types of plants to be included will easily fill the tank and provide variety and eye appeal. At a minimum, you will receive 7 plants.
This package will have the following:
2-3 Vining plants

1 Bromeliads

3-4 Foliage plants

0-1 Fern

…and a chance to contain a rare cutting(s).*

This package will not come with ID unless personally requested**
*determined by: total order value + customer profile total spent + total donated to conservation (if applicable).